Thank you for your ongoing support in ensuring Self-Help for the Elderly is achieving its mission: keep seniors happy, healthy and in their homes.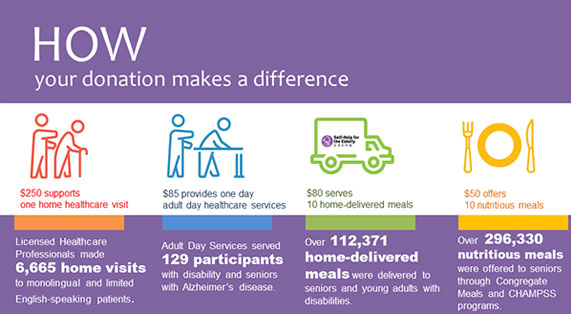 Your donation makes a difference to the elders and community we serve. This season of giving, we invite you to take part in the 34 days of giving which begins Giving Tuesday, Nov 28 to Dec 31, 2017.
Your year-end gift is 100% tax deductible. Your generosity makes it possible for us to reach even more seniors in time of need.
Our donation progress:
$19239 of $40,000
Self-Help for the Elderly is a 501(c)(3) non-profit organization that is tax-exempt from all earnings.To support Self-Help for the Elderly, donate today. Stop by today, send us a check in the mail or fill out the form below. We thank you for your gracious donations!
Our federal tax identification number: 94-1750717